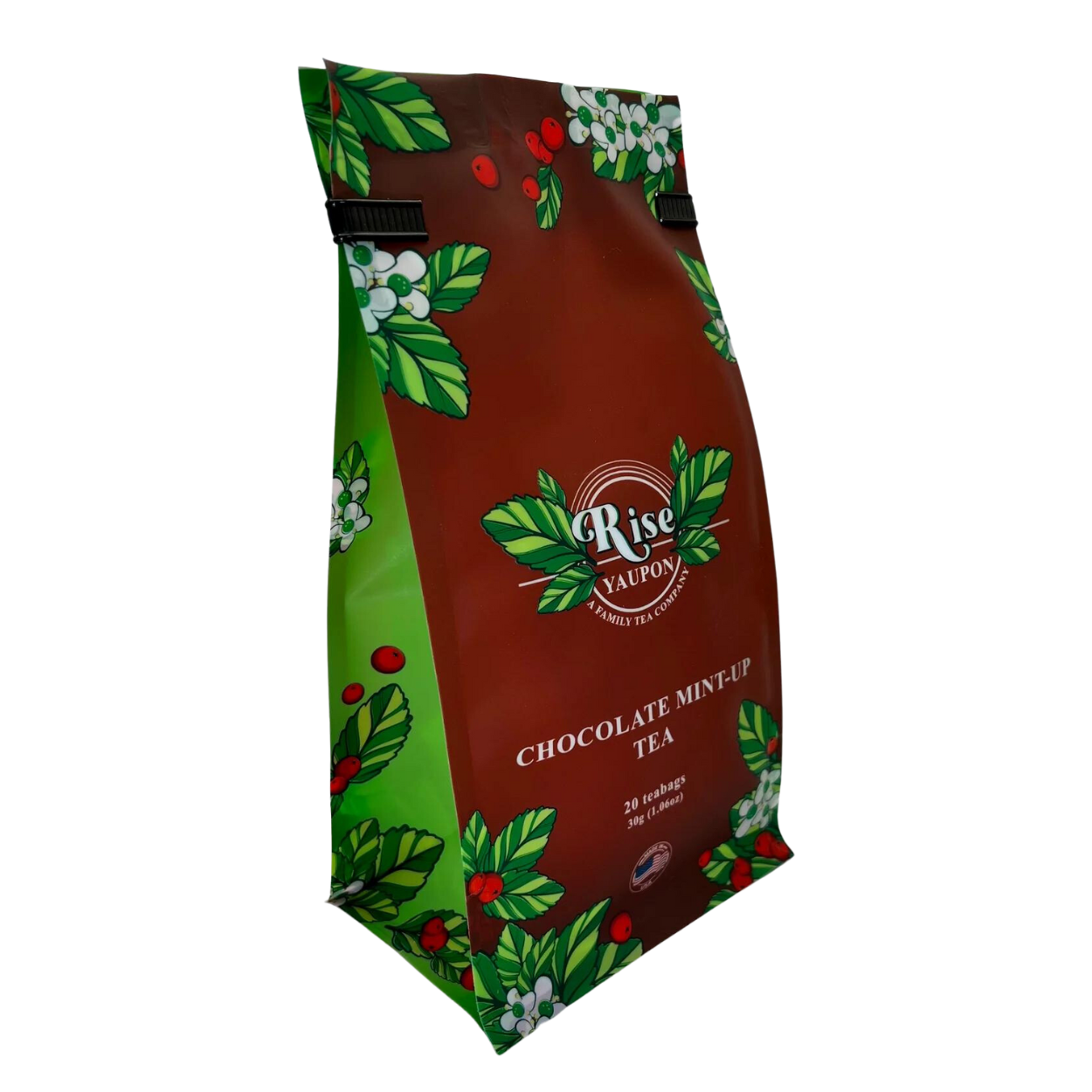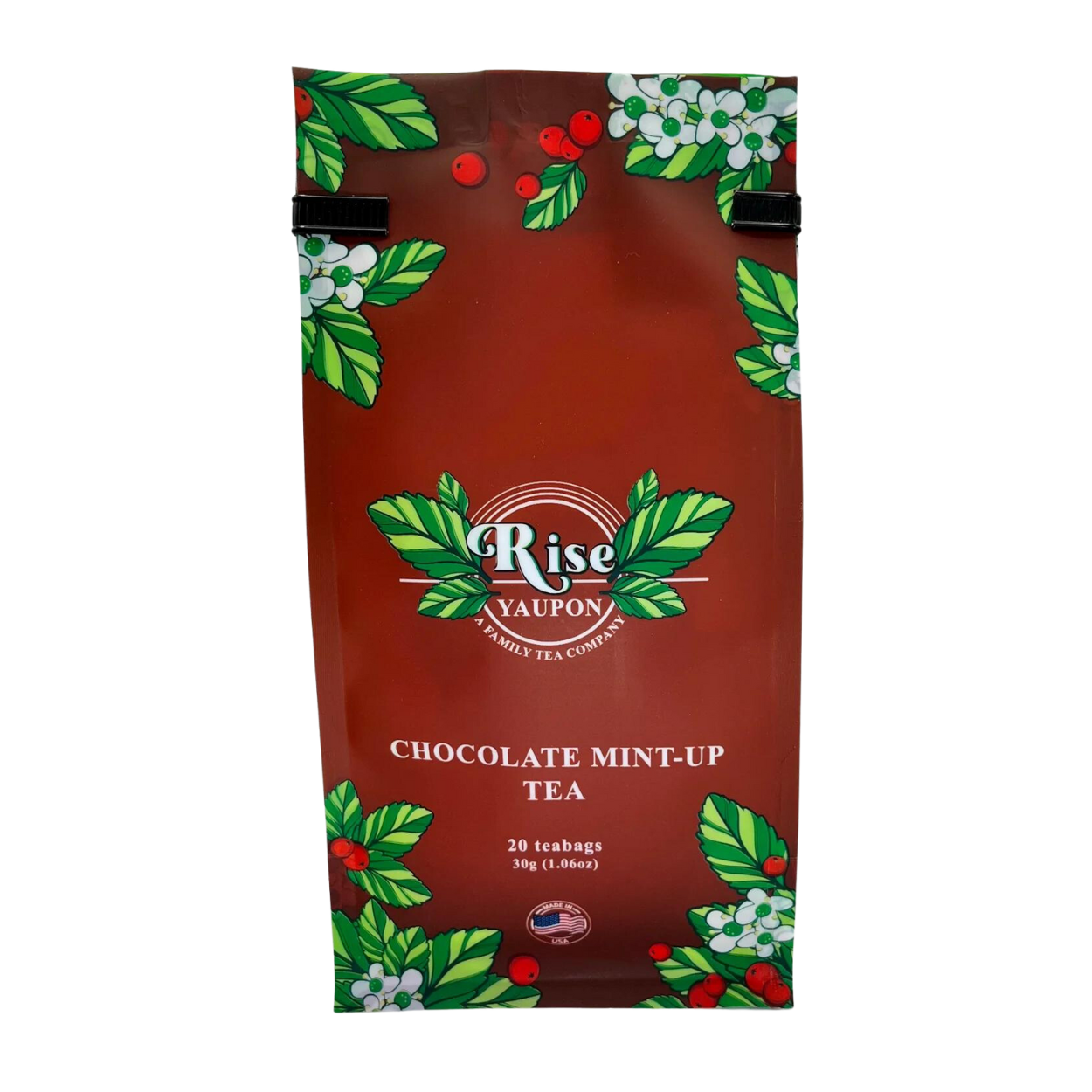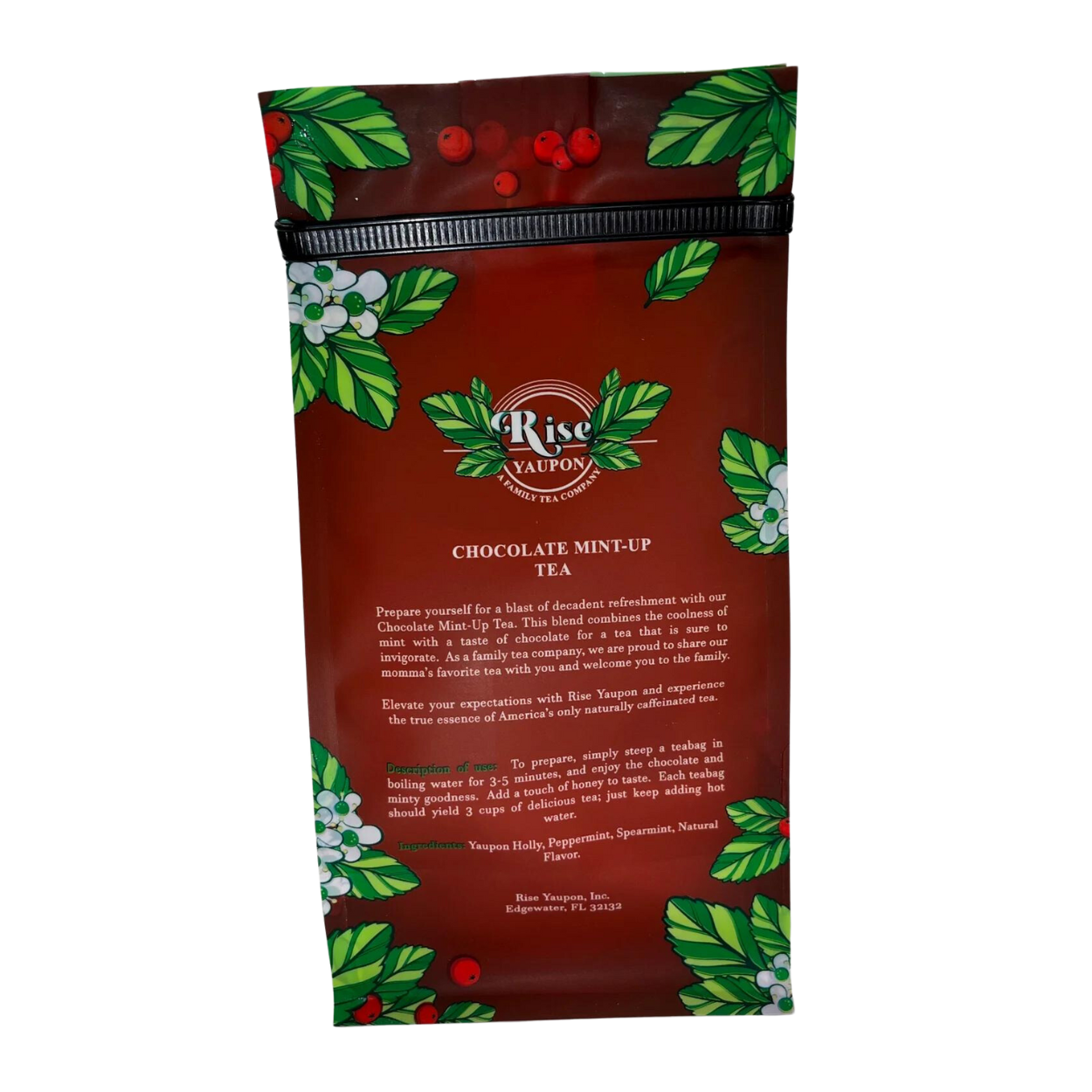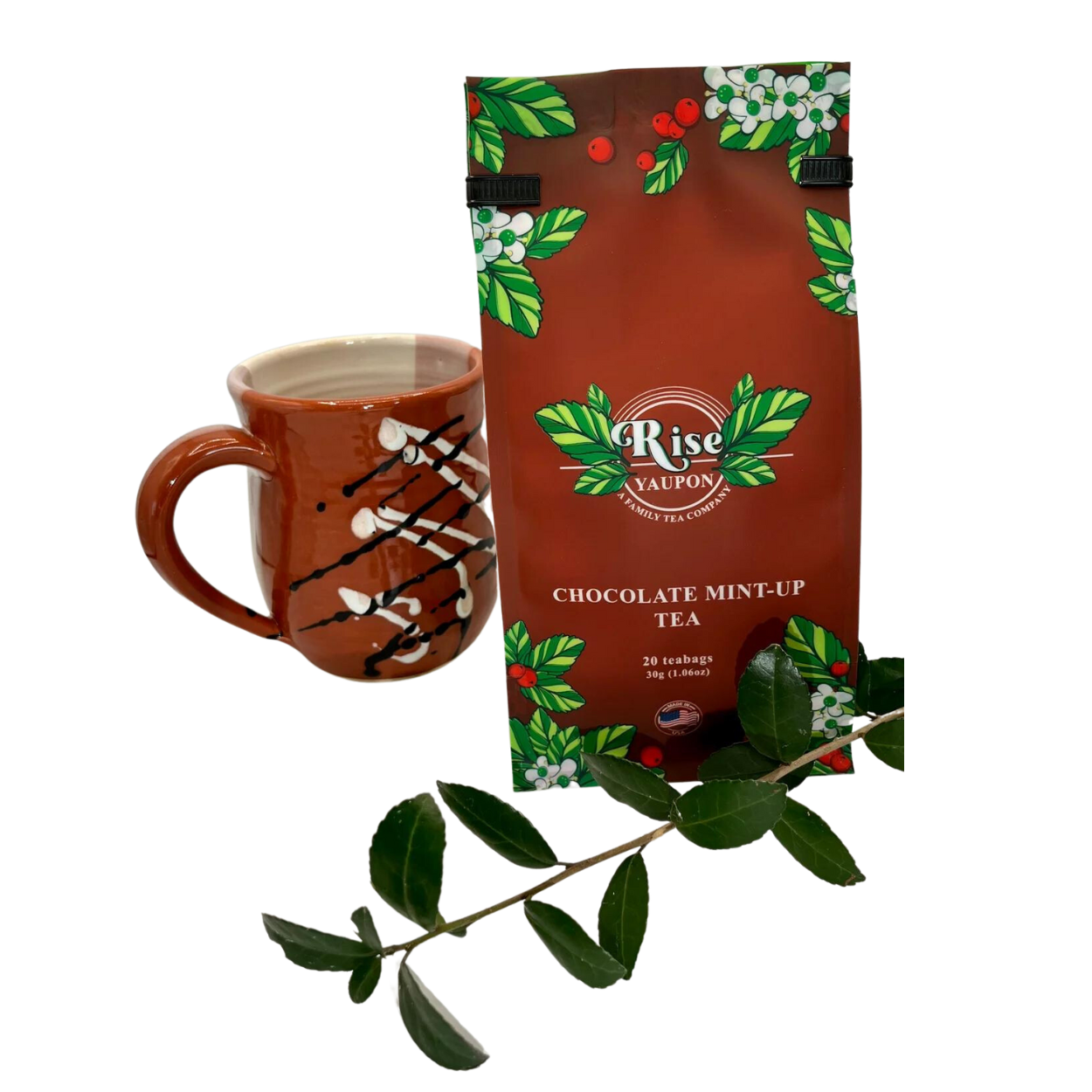 Chocolate Mint-Up Tea
---
Introducing Rise Yaupon's Chocolate Mint-Up Tea – a delightful blend of refreshing peppermint, spearmint, and natural flavors to elevate your tea experience. Savor the perfect balance of refreshing mint with hint of chocolate notes in every sip and discover your new favorite tea. Experience the magic of our Chocolate Mint-Up Tea!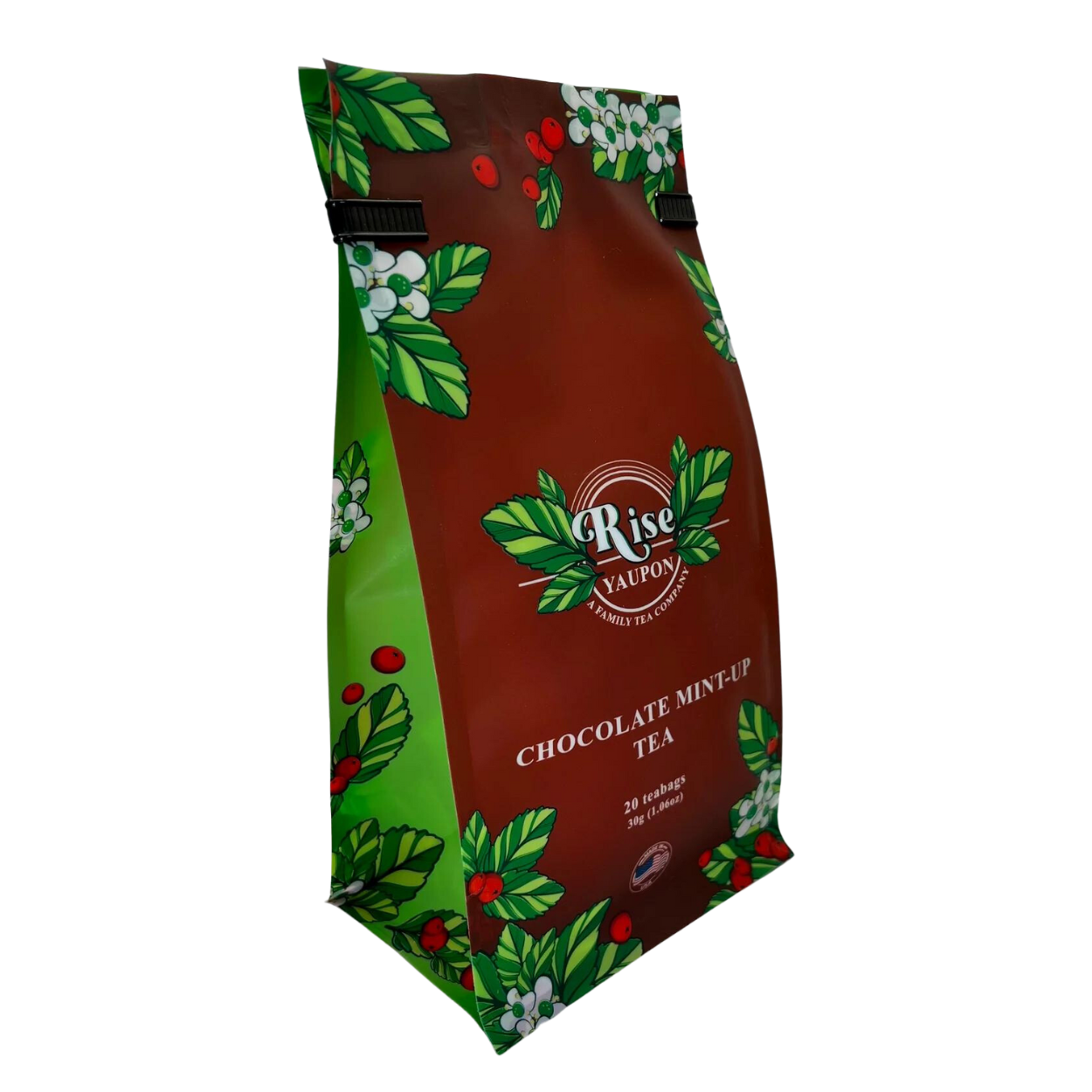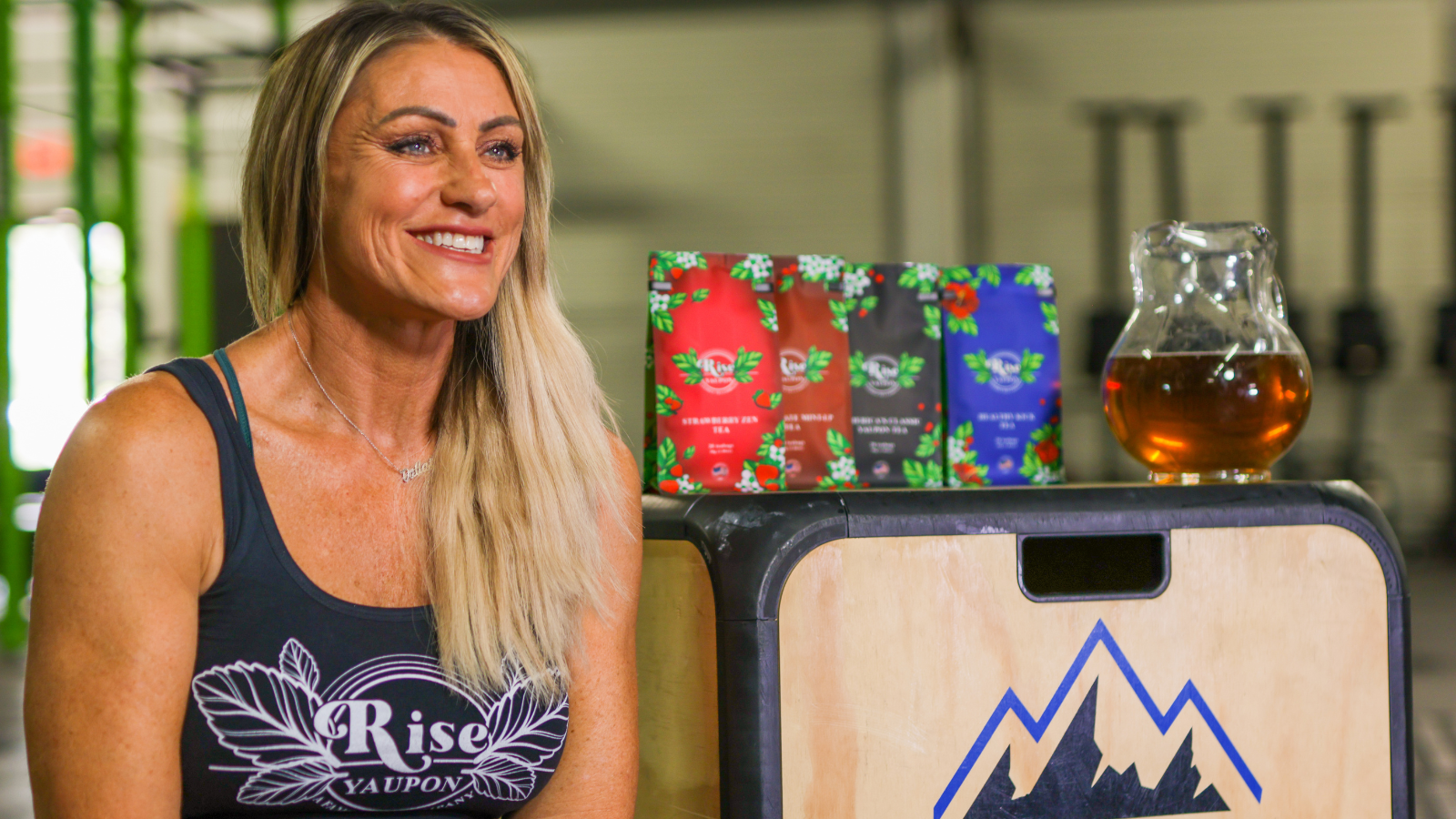 Shannon Dallas' Testimonial
Still on the fence about Yapuon?
FAQ
Here's some of the frequently asked questions. We hope it helps.
What are the health benefits of yaupon tea?

It's a good source of antioxidants, caffeine, and theobromine, and it may also be linked to several potential health benefits, including increased energy levels, improved brain function, overall GI health, and reduced inflammation.
What is the flavor profile of yaupon tea?

The flavor is similar to green tea but milder, with delicate herbal notes with just a hint of grassy flavor. Yaupon lacks tannins, so it's impossible to over-steep the leaves and gives it a smooth, never bitter taste.
What did the Native Americans use yaupon for?

Yaupon was, in many ways, the center of civilization for early indigenous people; it was used culturally as a 'welcome' gesture, medicinally for its anti-inflammatory properties, and ceremoniously as a "gift from the god, Yahola". Spanish explorers witnessed the ceremonial consumption and dubbed yaupon the "black drink".
Does yaupon tea stain teeth?

A major difference is yaupon has a lot less tannins than tea, so it's not bitter. It does not stain your teeth and is gentler on your stomach.
Our customer support is available Monday to Friday: 8am-5:00pm, EST.
For our quickest response, connect with us on facebook
Based on clients purchases
You may also like
Discover the pure refreshment of yaupon tea. With flavors like Strawberry Zen, Chocolate Mint-Up, and Healthy Kick, we bring you a tea experience that's natural, delightful, and oh-so-refreshing. Elevate your tea time today!
This product is rated 5.0 of 5.0 stars.
It has received 1 review.